INSIDE OUTSIDE & BEYOND EXHIBITION
Past exhibition
Gerard Byrne celebrates 30 years of painting the National Botanic Gardens of Ireland in conjunction with the Office of Public Works

Gerard Byrne 'Forever Green II' triptych
Having travelled the world as one of leading exponents of modern impressionist painting Gerard has returned repeatedly over the last thirty years to the National Botanical Gardens in Dublin, a location close to his heart and home and where as a young wide-eyed painter he perfected his mastery.
Gerard continues to find inspiration painting amongst the diversity and abundance of the world famous Gardens. Many of his spectacular and celebrated paintings not only convey the vibrancy and lushness of the flora they feature dramatic renderings of the iconic wrought iron architecture of the great Victorian Palm Houses. This exhibition is a unique opportunity to view his work in the very location that inspires him.
Gerard Byrne 'Finding Myself'

Gerard Byrne 'Tropic Vibes'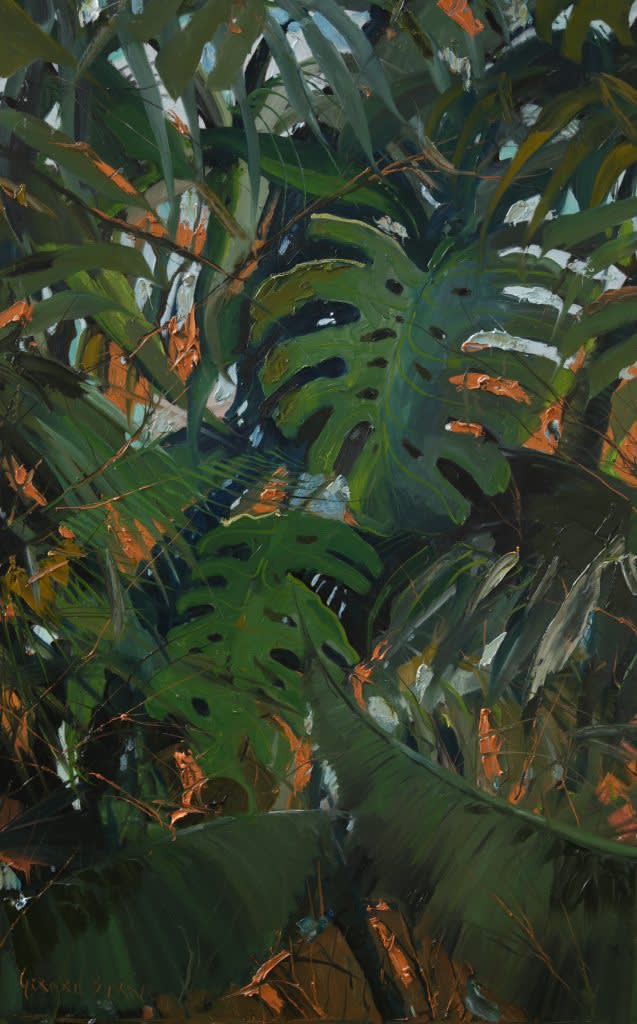 Gerard Byrne 'Forever Green I'
Friday 22nd June - Sunday 15th July 2018
Exhibition open daily
Gallery Space, Visitor Centre
The National Botanic Gardens of Ireland, Glasnevin, Dublin 9
+ 353 (0)1 8040319
botanicgardens@opw.ie

Gerard Byrne 'All I See is Palms'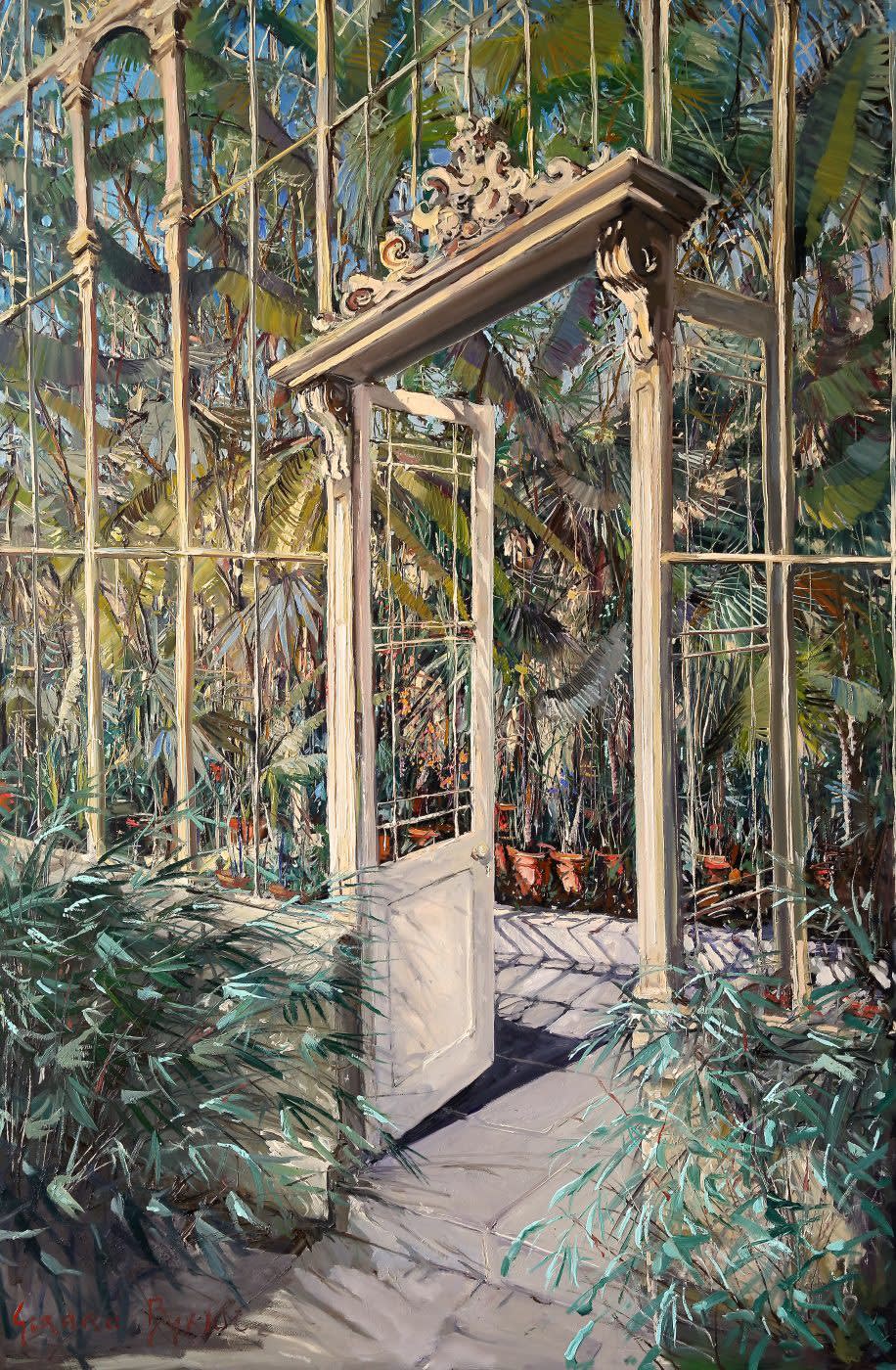 Gerard Byrne 'The Palm House'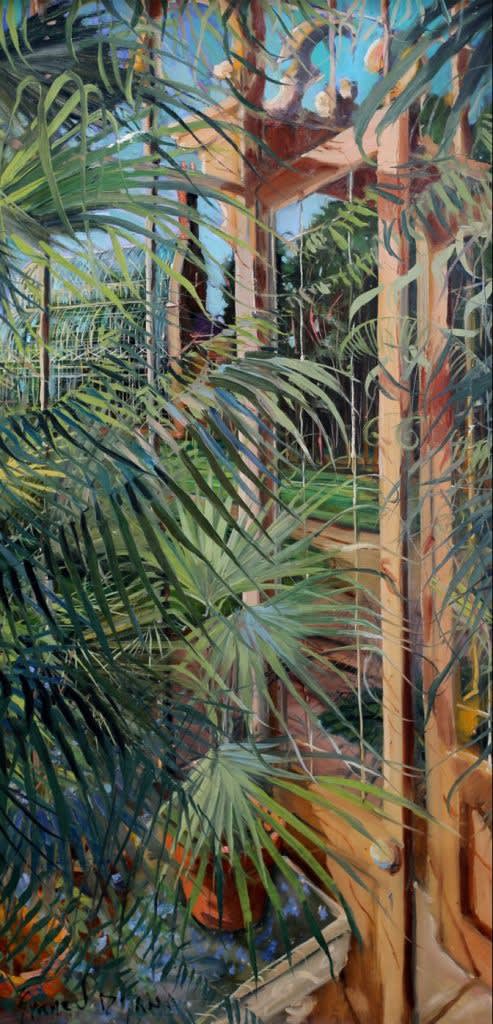 Gerard Byrne 'Find Me Under the Palms'
"The National Botanical Gardens are on the one hand filled with fresh life and growth each year but also rich with historic structures. More than any other artist, Gerard has captured that wonderful counterpoint, over his years of painting in the gardens. His evocative style captures the robust exuberance of tropical plants while his opulent colours reflect their exotic richness.
The Office of Public Works and the National Botanic Gardens of Ireland are delighted to host his 'Inside Outside & Beyond' exhibition celebrating Gerard Byrne's 30 years of painting the Gardens en plein air."
Dr Matthew Jebb, Director of the National Botanic Gardens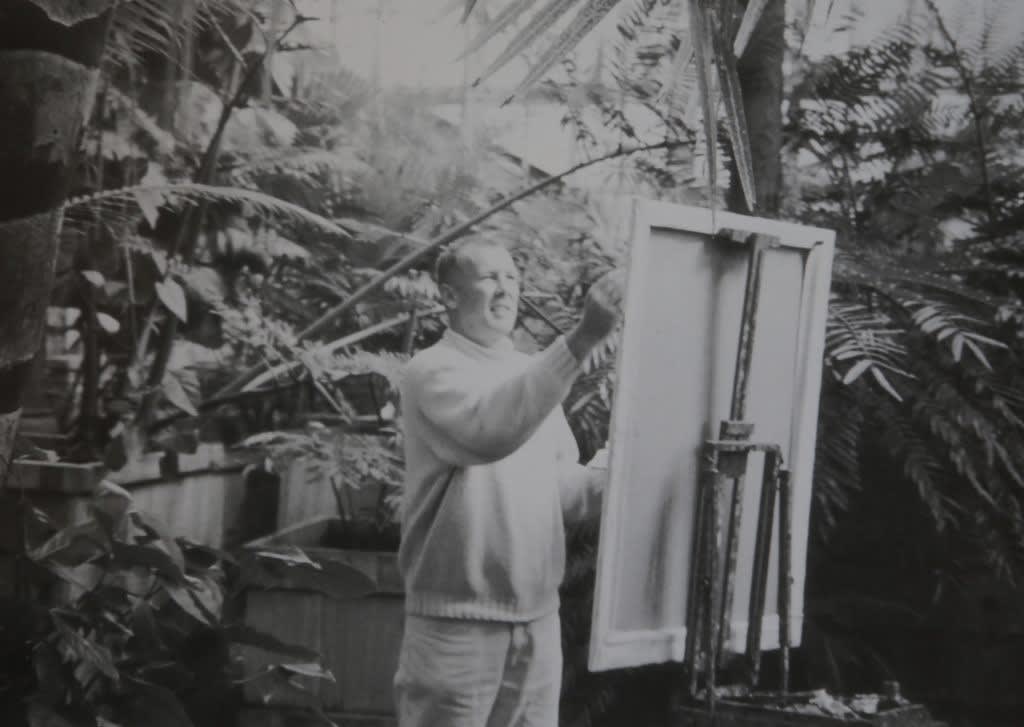 1998 I Gerard Byrne painting en plein air National Botanic Gardens of Ireland I image courtesy of the Gorry Gallery
2007 April 9th I Gerard Byrne painting en plein air National Botanic Gardens of Ireland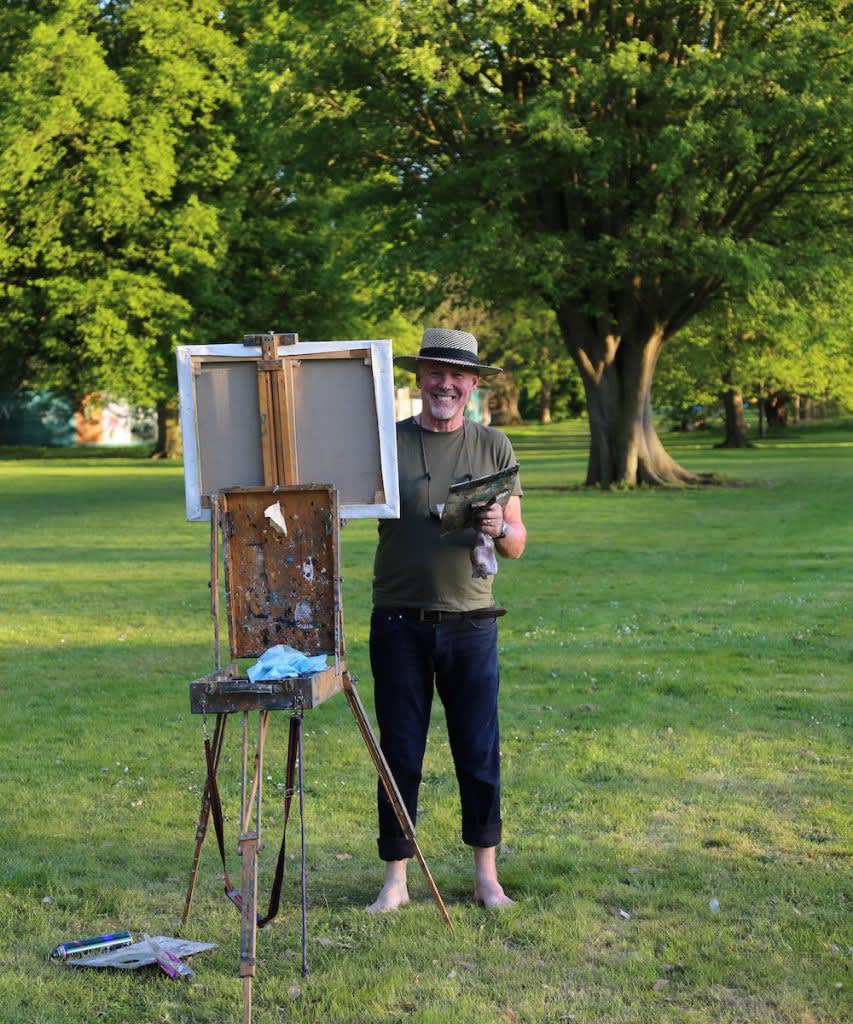 2018 May 5th I Gerard Byrne painting en plein air Kew Royal Botanic Gardens