BOTANICAL FUSION EXHIBITION
:
SINGAPORE BOTANIC GARDENS
Past exhibition
Ireland's Ambassador to Singapore, Patrick Bourne, along with Dr Nigel Taylor, the group director of Singapore Botanic Gardens invited Gerard Byrne to take up Artist-in-Residence in the Gardens from August till September 2019. A one month residency resulted in the artist's new collection of lush tropical flora en plein air paintings from Southeast Asia.
Botanical Fusion exhibition which displayed Gerard Byrne's new Singaporean collection alongside his botanical works from Ireland and London's Kew Gardens was a culmination of his residency. Curated by The Gerard Byrne Studio, co-hosted by the Singapore Botanic Gardens and the Irish Embassy in Singapore, and supported by the Department of Foreign Affairs, the exhibition ran for ten weeks at the People's Gallery, Singapore Botanic Gardens from 6th September to 10th November 2019. It was seen by over 50,000 visitors to the Gardens as part of the commemorative celebrations of the Singapore Botanic Gardens' 160 years in existence.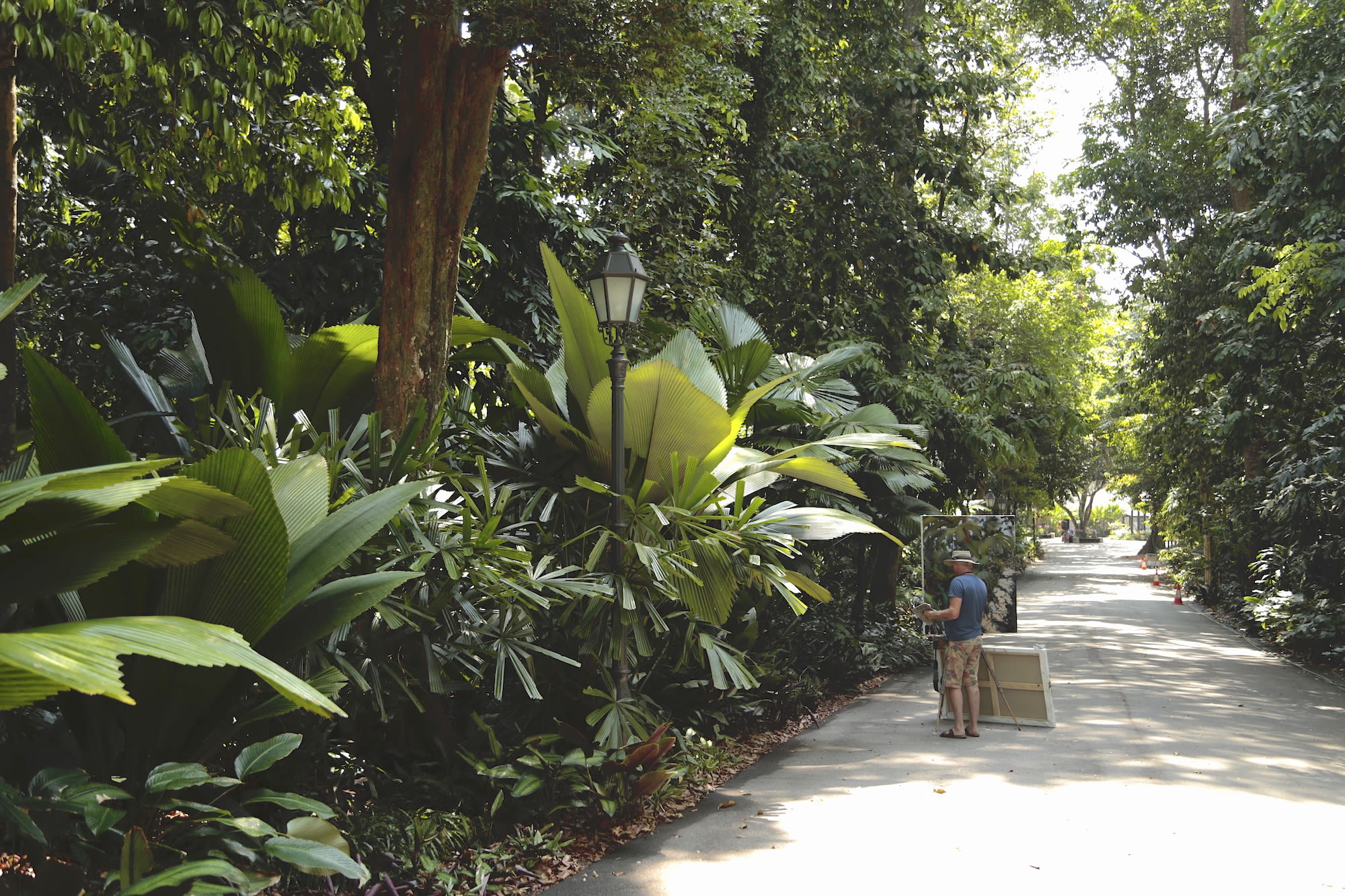 Phot. Gerard Byrne painting en plein air Jungle Vibes, SBG, Aug 2019
Jungle Vibes, depicting Maranta Avenue with its lush greenery, is now in the Singapore Botanic Gardens' permanent art collection.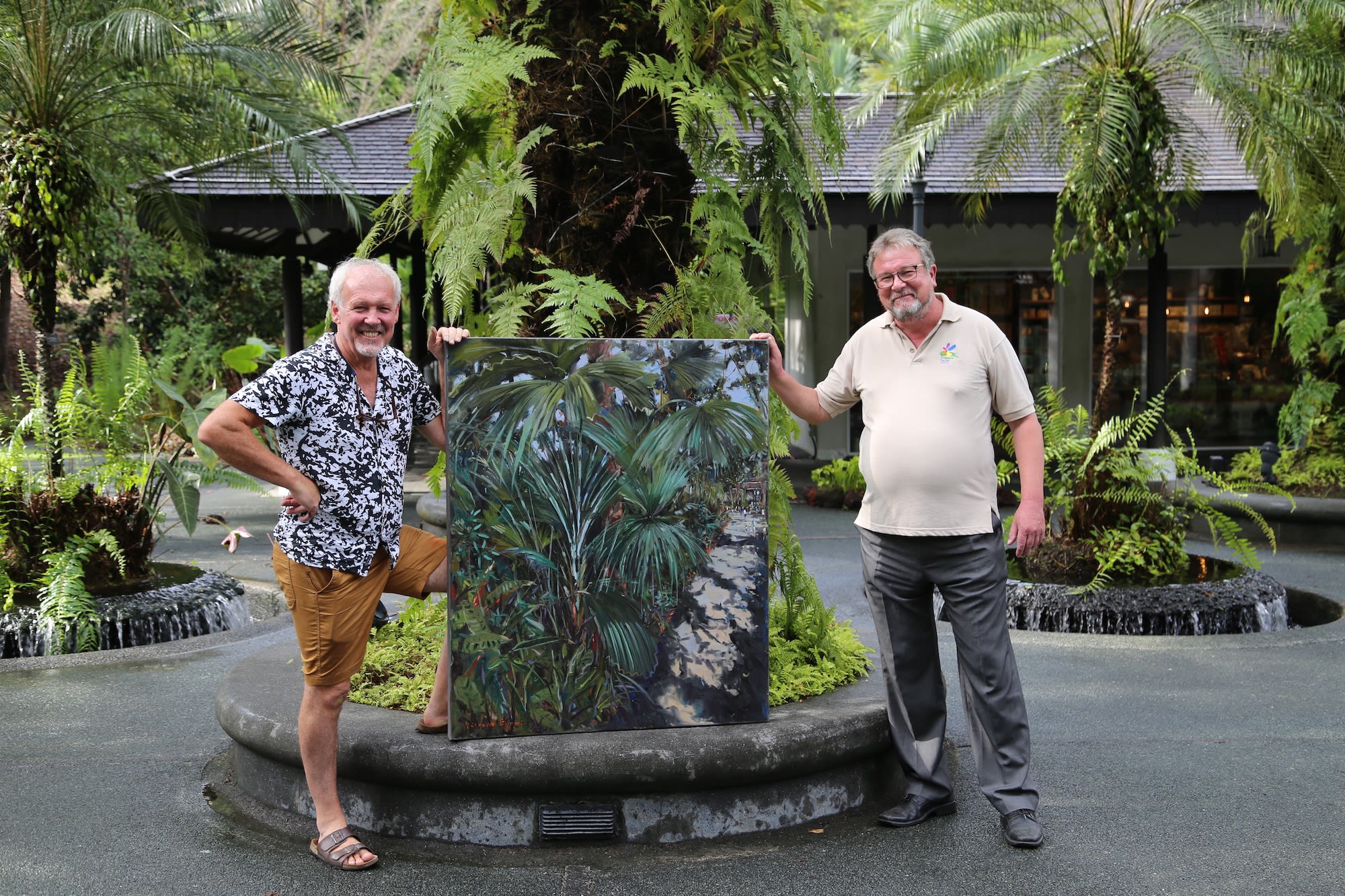 Phot. Gerard Byrne with his painting Jungle Vibes and Dr Nigel Taylor, SBG, Oct 2019
'Gerard spent a month living and painting at the Singapore Botanic Gardens in 2019. Gerry has a way with the paints and with artfully perceiving the subjects of nature and capturing them in a stylistic way which almost gives the viewer the impression that parts of the image were motion picture.
He would often have a gathering of passers-by who would spot him painting from under the shade of a banana plant or large palm, stop and were mesmerized at how the painting continued to transform into its final state.'
Dr Nigel Taylor, Group Director, Singapore Botanic Gardens (2011 - 2019)